International scalp for Berkshire club
22nd July 2010
by Gareth Andrews-Jones
The listing was posted by
Berkshire County RFU - Clubs

39 members of Maidenhead RFC's U16s age group recently returned from a hugely successful tour to Argentina and Uruguay, which culminated with a win over the Uruguay U17 team in Montevideo. The squad also recorded victories over Buenos Aires Cricket and Rugby Club, St Brendan's College and Universitario de Rosario during their 12 day trip. Strong links have been forged with all opposition, with St Brendan's visiting Maidenhead this September and BACRC planning ahead for a visit in 2012.


The tour was timed and intended as a post-GCSE "reward", but also with long term player retention in mind as this successful age group reaches the critical stages of U17 and then Colts rugby.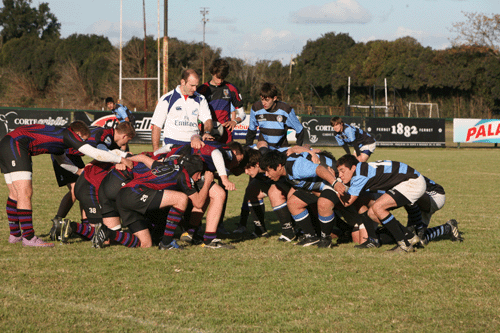 Shared experiences brought the whole squad together in a powerful bond exhibited both on the pitch (the second half played uphill against the large Uruguayan side will live long in the memory) and off it, not least during a day's community activity when the squad visited 2 children's homes and spent the day with massively underprivileged kids aged between 2 and 18, playing a variety of games with them and helping out with various "DIY" projects. The age group has "adopted" these 2 homes and will be maintaining contact and support on an ongoing basis.